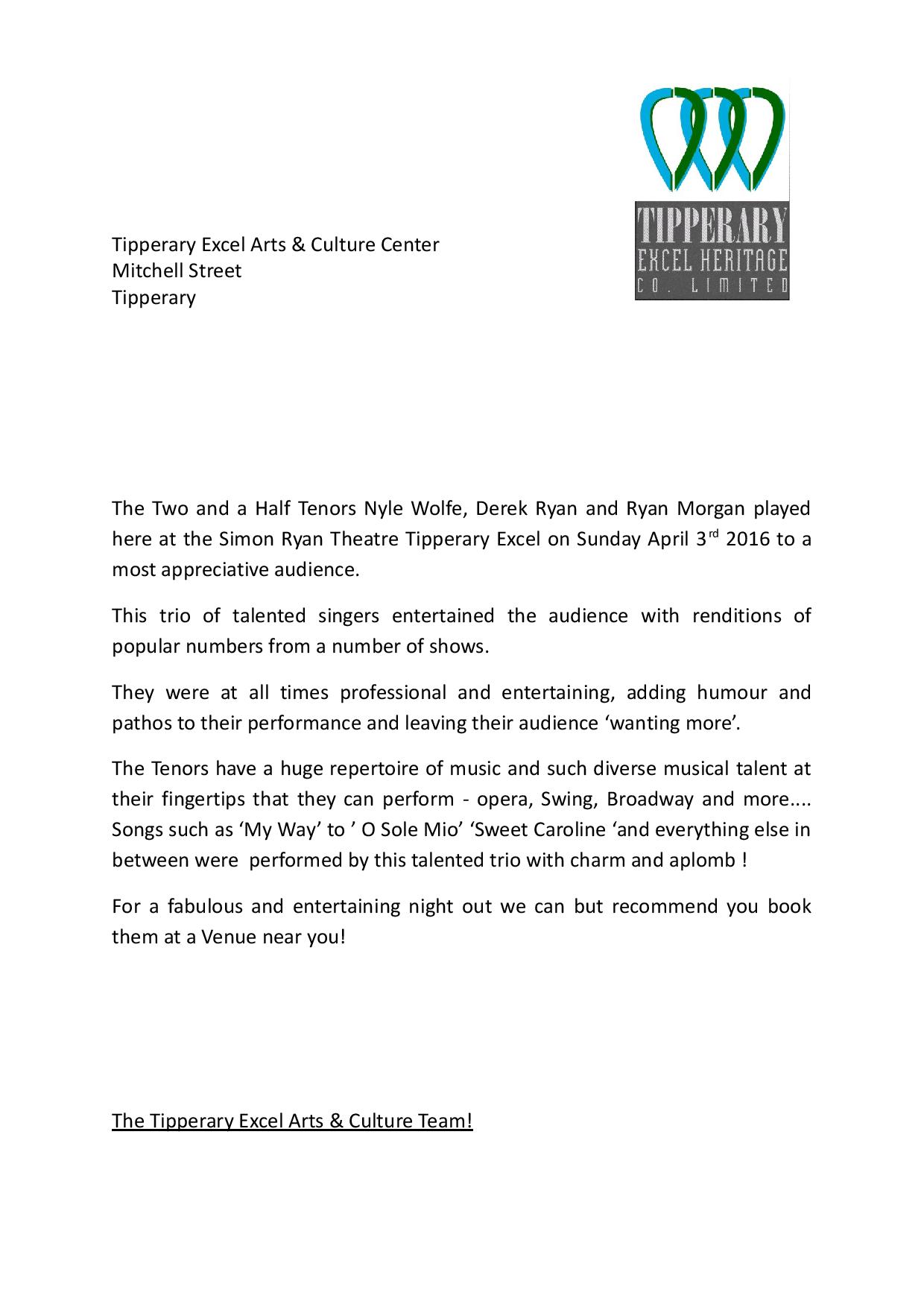 The Two and a Half Tenors Nyle Wolfe, Derek Ryan and Ryan Morgan played here at the Simon Ryan Theatre Tipperary Excel on Sunday April 3rd 2016 to a most appreciative audience.
This trio of talented singers entertained the audience with renditions of popular numbers from a number of shows.
They were at all times professional and entertaining, adding humour and pathos to their performance and leaving their audience 'wanting more'.
The Tenors have a huge repertoire of music and such diverse musical talent at their fingertips that they can perform – opera, Swing, Broadway and more…. Songs such as 'My Way' to ' O Sole Mio' 'Sweet Caroline 'and everything else in between were  performed by this talented trio with charm and aplomb !
For a fabulous and entertaining night out we can but recommend you book them at a Venue near you!
The Tipperary Excel Arts & Culture Team!